During the week we meet together in small groups throughout the city. This is an important aspect of life as a church as it grows community and is a great way to meet others at Brighton Vineyard.
There are a range of small groups – pastoral groups, interest and spiritual growth groups. Each course runs for differing lengths of time, during term time, and they change each term.
See below for our list of current groups; for more info and to sign up, see flyers on the welcome desk at church on a Sunday, or email bvcsmallgroups@gmail.com
Pastoral Groups:

Questions Jesus Asked
This is a Home Group and as such everyone will get to play and have an opportunity to practise their gifting in a safe place. We will start with worship and points for prayer and praise, followed by the teaching and discussion and finishing with ministry.
'Questions Jesus asked' is taken from the teaching of Simon Ponsonby. We will look at the relevance of the questions in our walk with God.
Thursdays 7.30 – 9.00 Woodingdean
Course Leader: Daryl McPhail
Schedule:
Week 1 – 18.01.18 – Luke 11 verse 11
Week 2 – 25.01.18 – Matthew 18 verse 33
Week 3 – 01.02.18 – John 21 verse 15
Week 4 – 08.02.18 – John 6 verse 66
The Third Person
This is a Home Group and as such everyone will get to play and have an opportunity to practise their gifting in a safe place. We will start with worship and points for prayer and praise, followed by the teaching and discussion and finishing with ministry. In The Third Person we will look at the Holy Spirit in scripture of the Old and New Testaments. The course will be practical looking at the work of the Holy Spirit and spiritual gifts. Come, learn, share and have a go in a safe environment before going out on the streets and really putting it into practise with Prayer Chair.
Course Leader: Daryl McPhail
Tuesday 7.30 – 9pm Venue to be arranged
Week 1 – 20.02.18 – The Holy Spirit in the Old and New Testaments
Week 2 – 27.02.18 – Revelation
Week 3 – 06.03.18 – Prophecy practice
Week 4 – 13.03.18 – Tongues and their use
Week 5 – 20.03.18 – Healing and praying
We will arrange to go out with Mike on Prayer Chair, as a group, one Saturday.
Y02 Rocksolid
Rocksolid Home Group is for anyone in secondary school. These evenings may include, games, quizzes, craft, rounders, outings, topical talks, learning from the Bible, praying together and always loads of food!
Meets: Every other Wednesday from 7pm-8.30pm during term time
Host: Kate Deaud
Where: Different venues
Interest Groups
These groups are a chance for you to meet others on a more social basis and, maybe, to try something new.
Smart Investing – A short course on investing money
Chris has worked as an Independent Financial Advisor for over fifteen years, (until fairly recently) running his own company and specialising in investments. This short course will start with the absolute basics of Investing, answering questions such as what is a good investment, what are the risks of investing, and how can I get started. The do's and don'ts of investing will be investigated, the risks associated with investing and some of the common misconceptions. All advice given will be generic, past performance is not a guide to the future, and all investment and unit prices can fall as well as rise. For specific advice you will be recommended to consult an Independent Financial Advisor.
Running over two weeks – Its aim is take a novice, and explain the basics of personal investing, taking out the jargon, and giving you some basic tools to help you understand how to get started. Chris is happy to answer generic questions, and no question will be deemed to be too simple.
Tuesdays 7.30 to 9.30 Hove
Course Leader: Chris Simmons
Tuesday 6th Feb 7.30 pm to 9.30 pm
Tuesday 13th Feb 7.30 pm to 9.30 pm
Light refreshments will be provided and notes given out.
PA Training
Hangleton
Course leader: Mike Crawford
For anyone with an interest in supporting our times of worship from the sound desk, or for those already serving on the PA team: Mike will be running 4 evening sessions in Hove in the new year, utilising a training DVD by Brian Hillson – an experienced sound engineer.
The sessions will be interactive and practical, drawing on Mike's and others' experience of both leading worship and running the sound desk and recognising that the end goal is not just great sound, but great worship.
Women's Ministry
We have some exiting things planned over the next few months for the women in our church. Please use all of them as outreach and invite other women that you think would enjoy themselves.
I03 Men's breakfast
Men come and join us for breakfast on a Saturday. Possibly with a run beforehand, if you are up for it!!
Meeting monthly on Saturday
Various locations – See events page on the website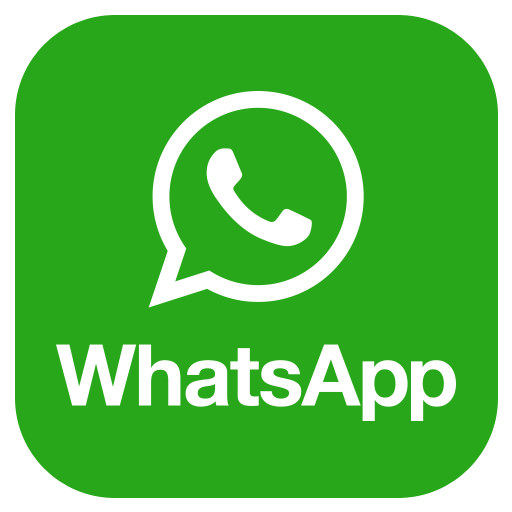 Open Doors Lent Course, A WhatsApp Course
Last year we enjoyed and were encouraged and moved by the Open Doors Lent Course.
This year we'd like to suggest that any in BVC who want to, do the Lent course with us and that we share and encourage with a WhatsApp group. We could also get together to talk about the content, after the service at church, on Sunday.
This means that people who normally can't attend meetings can still be part of a group with all the benefits, except the physically getting together, and none of the hassles of travel and babysitting.
Lent starts 14th February so make sure you have a WhatsApp link to the group by then.
S02 Alpha Course
You maybe a new Christian or someone who's been a Christian for a long time but want to explore your faith in more detail. Or you may not be a Christian but interested in finding out more about the Christian faith. Then this group is for you.
Alpha – Starts Tuesday 6th February 10.30am